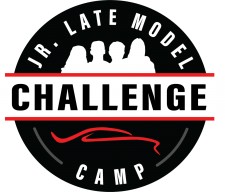 MADERA, Calif., August 22, 2019 (Newswire.com) - ​​​​​The 1st Annual Jr. Late Model Challenge Camp for aspiring young racers aged 11-15 was held at Madera Speedway in Madera, California. The camp saw 12 finalists and three alternates from as far away as England spend two days getting seat time and training in a 51FIFTY Jr. Late Model prepared by Naake-Klauer Motorsports and gaining a wealth of knowledge through seminars that covered interview skills, marketing and sponsorship, chassis setups, and safety. The drivers represented a range of entry-level divisions of the sport, including .25 Midgets, Micro Sprints, Legends, Jr Late Models, Youth Hornets, and Outlaw Karts.
The camp was made possible through the combined efforts of Madera Speedway's Kenny Shepherd, Naake-Klauer Motorsports' Mike Naake and Tom Klauer, and Race Face Brand Development, as well as main sponsors I- Pull-You Pull, JM Environmental, and the West Coast Stock Car Hall of Fame. The 12 finalists competed for a fully funded race in the 51FIFTY Jr. Late Model championship night at Madera on Oct. 5, 2019. The camp was also filmed for a future MAV-TV broadcast.
The camp will announce the winner via email and social media on Aug. 30, 2019.
Rod Wortham, founder and CEO of Race Face Brand Development and a co-organizer of the camp, was ecstatic with how the event turned out. "The camp was amazing," Wortham said. "It was absolutely one of the best things I have ever been part of. We had 15 drivers there from all over the country, even a young lady and her mom from England. The kids all came there to compete against each other but left the camp as friends and made relationships that will last forever."
Naake-Klauer Motorsports co-owner Mike Naake complimented the competitors as he said, "There is a lot of young talent out there. I am proud to have played a small role to help the future of racing and these amazing young drivers."
Madera Speedway Owner Kenny Shepherd summed the event up positively. "The JR Late Model Challenge Camp was a big success. The goal was to provide a platform to launch the sport's next stars in a televised format and I feel we exceeded all expectations. We are already making plans for the 2nd annual JR Late Model Challenge Camp at Madera Speedway."
Other racing industry leaders that participated by providing gift certificates, discounts or assistance included Stop Tech Brakes, Nitro Lubricants, Radical Race Gear, 5 Star Race Bodies, Swift Springs, QA1 Precision Products, Maita Motorsports, Frank's Radio, MTFX Graphics, Richwood Meats, Richard Iest Farms, Keyser Manufacturing, ISP Seats, and Competition Carburation.
The camp's website is http://jrlatemodelchallengecamp.com/
For more information about the camp's sponsors, visit https://www.ipullupull.com/ or http://westcoaststockcarhalloffame.com/.
For more information about the camp's organizers, visit https://racefacebranddevelopment.com/ or http://racemadera.com/.
Social Media:
Facebook: https://www.facebook.com/Jr-Late-Model-Challenge-Camp-106346250705716/
Source: Jr. Late Model Challenge Camp
Share: